Ilse Huizinga is a jazz singer from Amsterdam, The Netherlands, and a coach to aspiring jazz singers around the world. She recorded seven albums to date and is listed in "The Jazz Singers, the ultimate guide" as one of the 500 best international jazz vocalists of all times.
Keep singing and teaching Ilse. The jazz world needs you!
'A voice of which other singers only dream: full, clear and sensitive' Nouveau
'A nightingale with a golden voice' Cosmopolitan
'Amsterdam siren Ilse Huizinga perfectly seasons the sentiment and gravity of Maya Angelou's songs' Allaboutjazz.com
Grab this opportunity!
Songbird, Ilse's online program for jazz singers, is becoming a popular choice. With hours of sing-along exercises, a complete step-by-step guide to vocal jazz and a unique hands-on approach, what's not to like? It's the sure way to master vocal jazz faster, easier, cheaper and more fun.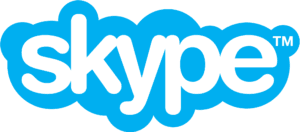 Be coached by Ilse!
Thanks to the marvels of modern technology, you can be coached by Ilse regardless of your location. With Skype (or FaceTime if you prefer), you can have a direct live video connection with Ilse. Ask her anything you want!
VOCAL JAZZ TRIP
Vocal Jazz Trip is another popular initiative from Ilse. Performing can be intimidating. That's why Ilse takes aspiring jazz singers to places around the world to prepare for jam sessions and to perform under her guidance. It's a safe and fun way to get performance experiences and boost your confidence!