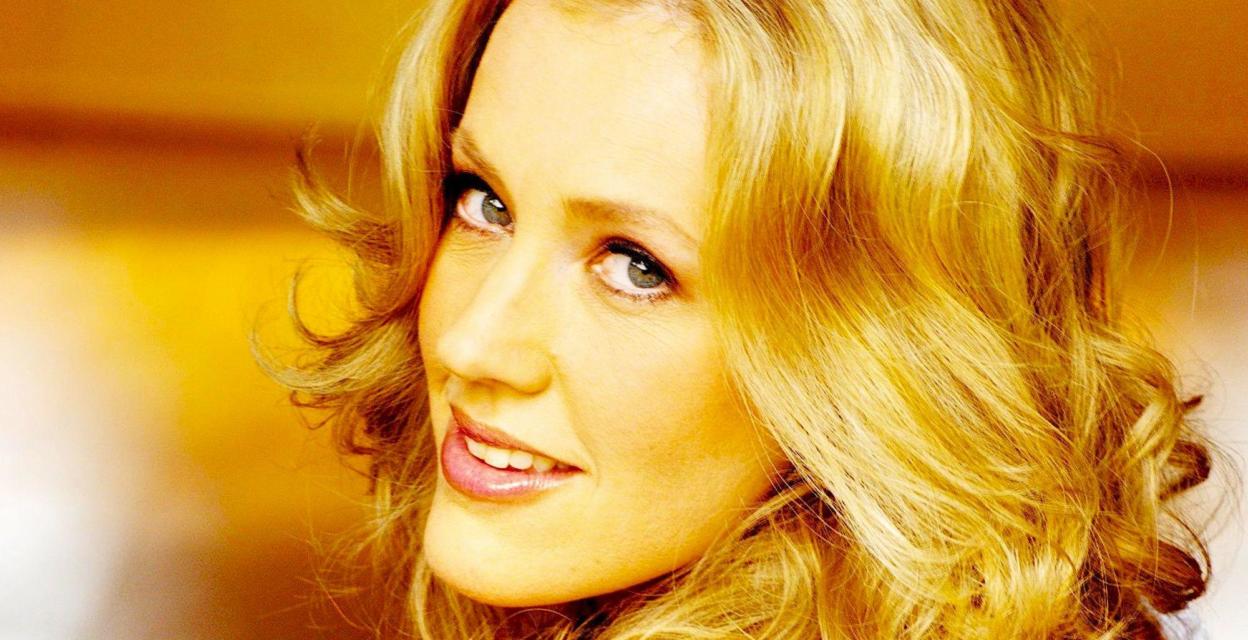 Find your jazz voice
in 10 minutes
Your guide in this online mini-course is Ilse Huizinga.
Ilse is listed as one of the 500 best jazz singers of all times in Scott Yanow's (Downbeat) "The Jazz Singers, the ultimate guide". She has 8 albums to date and over 25 years of experience performing, recording and coaching worldwide. Yet, despite all this, she still does her own grocery shopping!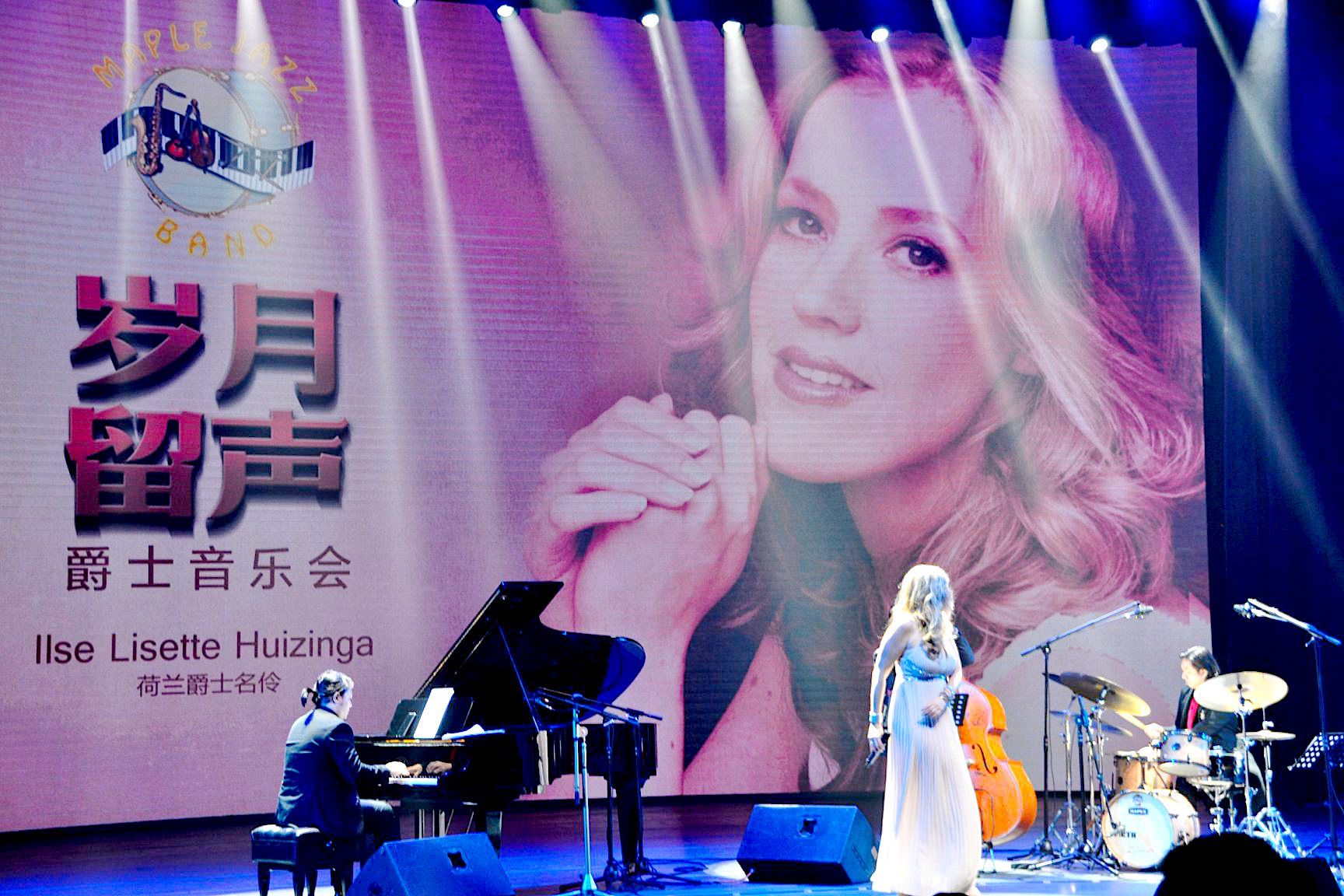 "A nightingale with a golden voice."

"A voice of which other singers only dream."

"Well, good for you Ilse! But if you don't mind, I'd like to find my jazz voice. Preferably within 10 minutes."
You're right! Let's find your jazz voice. Obviously finding it doesn't equal mastering it. But you'll still have to find it first!
Please note that these instructions are a great starting point. A reference source. But most great artist break at least some of the 'rules'. As long as you know what you're doing – or know why you're not doing something – it's fine. Who's to judge?
However, stick to these basic principles and you will have a 'jazzy' sound – according to most listeners. Ella Fitzgerald doesn't sound like Sarah Vaughan or Shirley Horn. Frank Sinatra doesn't sound like Johnny Hartman or Chet Baker.
But they do have things in common. So let's see what they are…
Step 1 – Range
You could start by reading any article or blog out loud – not too loud 🙂 – and than slowly add some made up melody to it.
Step 2 – Volume
Make it easy on yourself! The softer you sing – with a mic it can sound as loud as you want it to, but the audience should be able to follow the lyrics  – the more room you have to add loudness/volume when needed (for dramatic effect or just to stress some important words in the lyrics).
However, singing in a way that is really comfortable for you is key. Don't try hard to sing way softer than comfortable unless it is for dramatic effect.
In short, comfort is key!
Step 3 – Clear
Jazz is generally sung with microphone. A clear sound is the most common jazz sound. Your voice has a natural 'timbre' (the sound – amount and balance of highs and lows). But keeping the mic nearer to your mouth will strenghthen the low while keeping it further away will make your sound 'thin'. So you can experiment with that as well.
Step 3 – Breezy
A breezy sound takes a lot of air, so sing very soft and close to a microphone. A clear sound is the most common jazz sound for a good reason. It's not only the easiest but also the most natural and relaxed for most people.
Don't mistake common for uninteresting though. As lots can be done to 'color' your sound. And your natural sound is pretty much unique anyway.
Besides, there's loads more to singing jazz than just sound alone.
Step 4 – Vibrato
Vibrato is the 'vibrating' of a tone. Alternating between a tiny bit lower and a tiny bit higher than the targeted note. It makes a tone sound dramatic yet 'unsteady'. Not the relaxed sound we aim for in jazz. Only a special tool for some dramatic occasions.
You can make a vibrato wider by increasing the range between which you alternate. And you can increase or decrease the amount of time it takes to go from lower than the targeted note to higher. It's a waveform. While the jazz sound is usually mostly (!) a straight line.
Step 5 – Melody
Sure, it's jazz. Anything goes, right? But sticking mostly to the melody (at first) creates opportunity for you.
Next time (or chorus) you sing the melody – for example, after some instrumental solos, or your vocal improvisation – any variation you make on it will be much more easily heard and felt by your audience.
Yes, there's a world of opportunity. But you are like a general commanding your troops – your possibilities: melodic, rhythmic and dynamic variations. Employ them wisely. Be tactical! Just marching all your troops into battle without strategy isn't a good plan.
Always keep at least some possibilities in reserve.
Once the audience has heard you sing those awesome variations or high notes, what do you have left to impress?
Hope you liked it!
If you'd like me to explain all of vocal jazz – including improvising and performing – this way you're in luck. I do so in my online course 'Jazz Singers Academy'. With hours of instruction and exercise videos and handy checklists. Suited for beginners to semi-pros. All voices. All jazz styles.
No need to make make a fool of yourself. No need to be afraid either. Avoid struggle and frustration. Get the smoothest possible ride to carefree performances. Priceless experiences on a plate! Get unlimited access to Jazz Singers Academy now.
"Ilse is an absolute expert and Jazz Singers Academy highly recommended!"
Sheila Jordan
vocal jazz legend
"I want to learn to sing jazz / I want to be better at singing jazz"
"So, in essence you want to get from A to B?"
"I guess so. Yep, I wanna get from A to B"
"Want some random partial and overlapping instructions for free?"
"No, that's of no use to me!"
"So what do you really need to reach your goal as quick and easy as possible?"
"I need clear and consice step-by-step directions all the way from A to B!"
"That's exactly what I offer in my online course. It takes a small investment. Sure you wouldn't rather have random partial and overlapping instructions for free?"
"My goal is to get from A to B in the fastest and easiest possible way. So yes, I'm willing to invest. Because that will save me loads of time, effort and struggle. And it will ensure I'll actually be able to reach my goal!"
"I hear you. Get them below. Enjoy!"
"Oh… let me think about it. I'll get back to you!"
"Still wanna get from A to B?"
"The only way to get there is by doing what you need to do. Step by step. Make the first step. Get unlimited access to Jazz Singers Academy. From there I'll guide you step by step towards priceless experiences!"
Average User Rating
4.8

/5
"Better than any singing class I've ever had." Pat Nolvorapat
"Wish I'd bought this course a long time ago." Joriah Anwar
"Extremely well thought of. Concise & clear." Jazzy T.
Jazz Singers Academy
Priceless experiences on a plate!
unlimited access for a one-time investment of
€147 now just
€77 incl. VAT
carefree 24-hour money back guarantee
pay safe with PayPal, credit cards or iDeal
clicking is agreeing to our terms & conditions